Grab this free 5 page spring cleaning planner with checklists, task lists and more!
It is finally warm enough to open the windows today and I am ready to do some spring cleaning!
Possibly because I noticed all the dirt and grime inside those windows when I opened them up
... but hey, motivation is motivation, right?
Whatever your motivation, it's hard to know where to start when you've been stuck inside all winter and want to
clean all the things.
I always begin by making a plan and to be honest, I devote a whole section of my
Happy Planner
to spring cleaning.
This year I'm sharing my spring cleaning planner with you and giving you all the
free printable spring cleaning checklists and calendars you need to get your house clean and organized for the season.
What You Need Before You Start Spring Cleaning

This year I'm totally streamlining my spring cleaning supplies thanks to a do-it-all discovery I've recently made.
It's called
Force of Nature
, and it's a little appliance that uses electricity to turn salt, water & vinegar into a multi-purpose cleaner, disinfectant and deodorizer. It's strong enough to kill bacteria and viruses just like bleach, but it has no toxic chemicals whatsoever. Seriously!
Force of Nature
is totally safe to use around kids and pets, since it contains no harmful chemicals. It is also EPA registered for hospital and ICU use, so you know that it is effective. In fact, studies show that it can replace all your spring cleaning essentials, saving you tons of money in the process.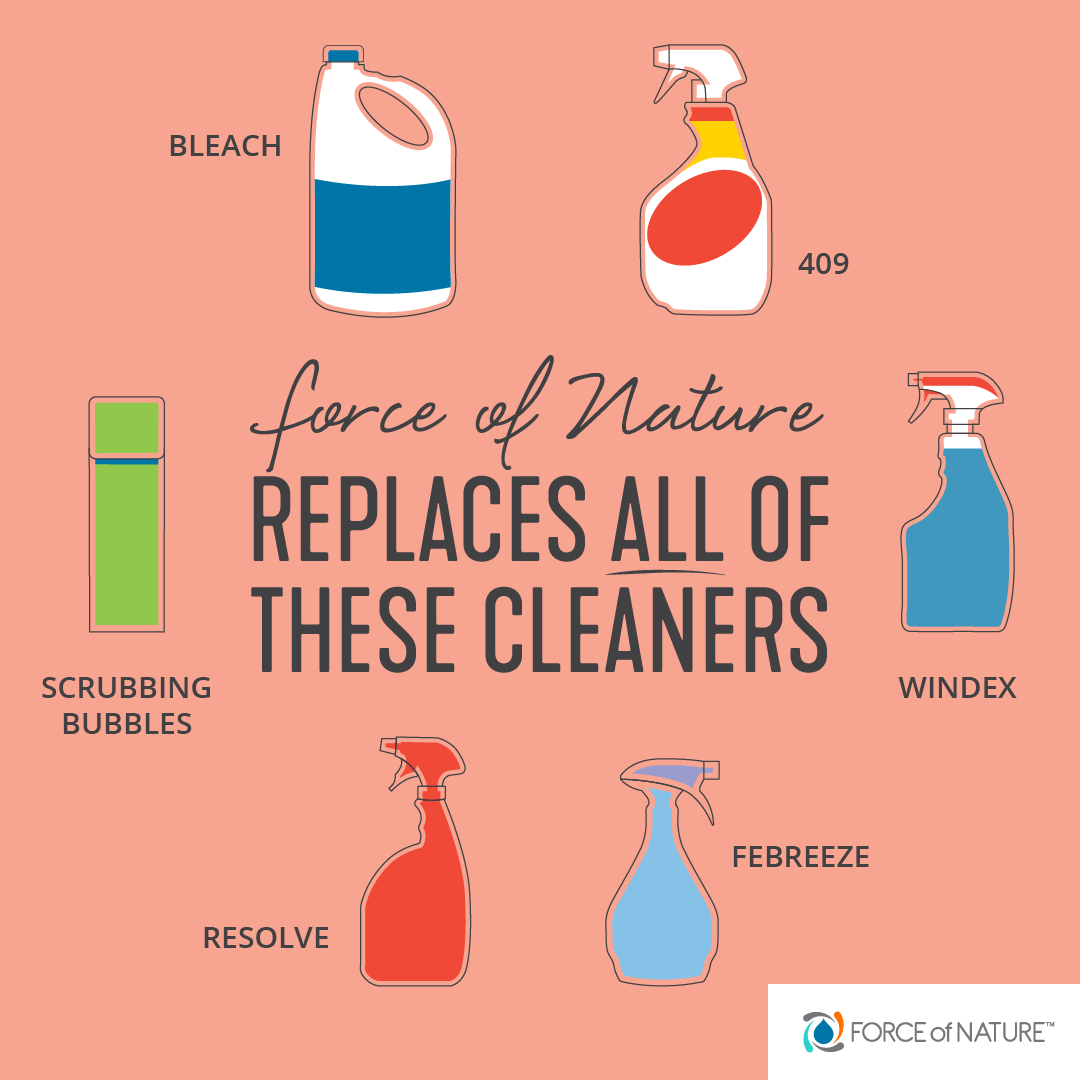 There's a 100% happiness guarantee, so you have nothing to lose... except dirt and germs.
2021 update! I've been using Force of Nature for a year and I still love it. I subscribe to their automatic shipping so I never run out and never have to head to the store. It's the best!


Spring Cleaning Planner & Checklists
Once you have your cleaning supplies ready to go, it's time to figure out how you'll tackle your spring cleaning tasks. That's where my spring cleaning planner does the hard work for you!
What's In the Spring Cleaning Planner
This free printable PDF planner includes 5 page plus a cover to create an all-in-one solution to organize your spring cleaning tasks. Inside you'll find:
Questions to motivate you: get in the cleaning groove by answering these questions. This is a great tool to use to get in the cleaning mindset and even to get your family on board with a spring cleaning project.
Spring cleaning tasks. Here's the heart of the planner. Find comprehensive spring cleaning lists for things to declutter and clean, along with kids' tasks to get the whole family involved. You'll find everything you need to get your home clean and organized for the season.
Customizable task list. A blank template for you to fill in your own tasks and check them off as needed, organized by category.
Weekly planner page. Schedule your spring cleaning tasks by day in this easy to follow weekly planner page.
Monthly calendar. Track your cleaning schedule with a blank monthly calendar!
Get your FREE printable spring cleaning planner delivered to your email when you enter your info below.
Now you're ready to tackle your spring decluttering and cleaning!
Love this? Pin it here!