Inside: a super simple watermelon craft for kids that is perfect for summer reading! Use it as a bookmark or word pointer to keep your kids reading all summer long.
School is almost out and we are ready to dive into summer reading! I'm so excited because this is the first year that my boys are able to read independently, and I want to encourage them as much as I can this summer. That's why we are kicking off our summer reading by making this adorable watermelon craft. It's a super simple project that makes a great summer reading bookmark or DIY reading pointer.
Want to make one for your young reader? Here's what you need to do!
PS - keep reading for some great summer reading pointers too. Pun intended. :)
Adorable Watermelon Craft for Summer Reading
This watermelon craft is super easy to make and uses just a few inexpensive supplies. It's perfect to make at home or for a summer camp project.
Watermelon Craft Supplies
- red and green craft foam (we found our textured foam at Dollar Tree, but plain foam works too)
- large wood craft sticks
- black marker
- scissors
- craft glue
Watermelon Craft Directions
1. Begin by cutting the red craft foam into triangle shapes. These will be the fruit of your watermelon.
2. Place the red foam on top of the green foam so you can get an idea of how much to trim for the rind.
3. Cut a wide strip of green for the rind and glue it to the end of your red triangle cut out. Trim off any extra foam so it fits well.
4. Use the black marker to create small seeds on the red foam.
5. Now, glue the watermelon piece to the end of a wood craft stick. Hold in place until dry.
That's it! Your watermelon craft is finished. You can use this as a summer reading bookmark, or young readers can use it as a word pointer. It also makes a great summer party decoration or could be used for easy summer decor. Group several in a mason jar for a summer cute summer table arrangement!
Summer Reading Pointers

My boys have made so much progress with reading this school year that I want to make sure we stay on track during the summer. In fact, experts say that reading is the best way to prevent summer learning loss, also known as the "summer slide."
The good news is that summer reading doesn't have to be a chore! There are a lot of ways to make summer reading fun for your kids.
Start by downloading my
free printable summer reading log.
This reading log doesn't track minutes or pages, but instead lets your kids rate their books. It's a way to keep summer reading fun and easy!
Next, grab the
Summer Book Based Activity Calendars
from my friend Jodie at Growing Book by Book. She has put together some genius ideas for how to integrate reading with fun activities that your kids will LOVE.
There are also lots of summer reading programs available to help motivate your kids to read. Everywhere from your local library to
Barnes & Noble
,
Chuck E Cheese
, and
Scholastic
have summer reading programs where your kids can earn rewards like free books, game tokens, and more!
Finding Great Books for Summer Reading
Want to know a secret for finding books to keep your kids entertained all summer long. It's
Epic!
Epic is the "Netflix of kids' books," offering your kids unlimited access to thousands of quality children's books for one low monthly fee.
This is an amazing way to keep your kids reading and learning all summer long. Seriously, my library fines every month cost more!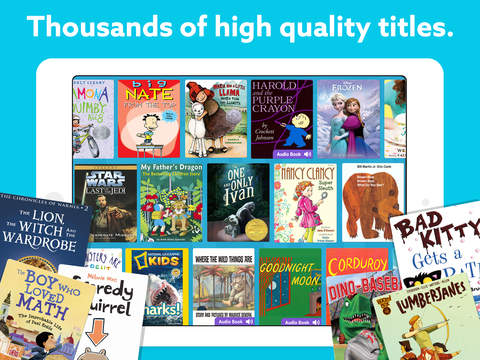 With access to audiobooks, videos, and more, Epic is a no brainer for summer reading. It's the perfect way to take an entire library with you on vacation and keep your kids reading all season long.
Love this? Pin it here!