This FREE printable screen time checklist is totally editable and customizable for YOUR family's screen time rules.
When it comes to setting screen time rules, every family is different. And even in your own family, the rules are probably not always the same.
You'll likely change screen time rules as your kids grow, and you may have a different set of screen time requirements for summer, school nights, and weekends.
But one thing does work for pretty much every family:
having your screen time rules clearly laid out with a visual reminder will make them much easier for everyone to follow
.
When I was looking to update our family screen time rules for this school year, I found a lot of screen time checklists. But none of them worked for us. A screen time checklist isn't a one size all fits all kind of thing. That's why I created my own screen time checklist for our family and I have it here as a
fully editable and customizable printable for you too.
Editable Screen Time Checklist for Kids
This screen time checklist is perfect for any age, and helps you create a visual reminder of what your family's screen time rules are. Check out the video below to see how easy it is:
Then
click here
to download the FREE printable PDF file (or click the button below).

Once you've downloaded and saved your PDF file, you can open it in
Acrobat Reader
(a free app) or Preview for Mac. Then simply fill in your child's name and add in your family's screen time requirements and screen time limits in the appropriate blanks.
There are 5 blank spaces for your to add the things that you expect your child to do before they can have screen time, or for you to set limits such as what types of games they can play.
Want to give your kids access to screen time that you can feel good about? Get a subscription to Epic! and have thousands of kids books and educational videos at your fingertips. Click here to try it for free.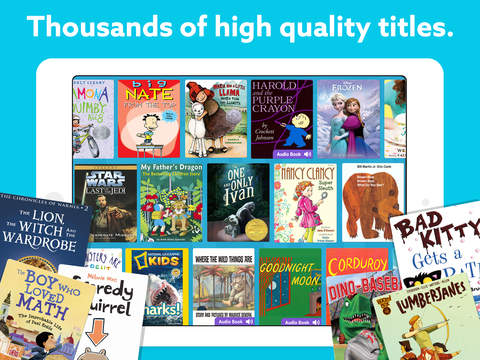 Need some inspiration when it comes to setting your rules for screen time?
Here is some great advice from
Common Sense Media
on setting screen time limits for all ages.
You may also consider limiting screen time until:
Specific chores are completed.
Kids have read books for a certain amount of time.
Children have finished their morning or after school routine.
Homework is done.
Kids have had a certain amount of outside playtime.
The important thing to remember is to keep your rules clear and consistent, and having them written out on your screen time checklist helps you do just that.
Once you're finished, you can add the screen time checklist to your
Kid's Command Center
to help you child keep track of what he or she needs to do before screen time starts. It's a simple way to give your child independence and autonomy while also reinforcing your expectations.
Don't have a Kids Command Center yet? Here's why you need one!
What are your family's screen time rules? I'd love to hear them! Message me on Instagram and let me know. Be sure to share pictures of your screen time checklist tagged with #sunnydayfamily.
Love this? Pin it here!